Action failed. Please refresh the page and retry.
Clear quartz with Chlorite Phantoms And Clay inclusions – 2
$30.60
In Stock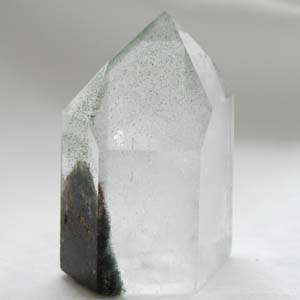 A beautiful crystal with a transmitter/receiver face set and chlorite inclusions and phantoms. Inclusions make great focuses for manifestation, and chlorite has an affinity to financial magical workings. The clay provides a strong sense of earth energy.